Window Cleaning Mississauga
[rev_slider alias="mississauga"]
Window Cleaning Mississauga
[one_fourth]
[/one_fourth] [one_half]
Exceptional Window Cleaning, Friendly Service at a Great Price!
[/one_half][one_fourth_last]
[/one_fourth_last]
[divider]
Mississauga Window Cleaning Services
[one_third]
[/one_third] [one_third]
[/one_third] [one_third_last]
[/one_third_last]
[divider]
Window Cleaning Mississauga Process
[one_half]We use a 7 step process to get your window cleaning Mississauga home or business sparkling clean.
1) we will brush away all cobwebs from the frame
2) we will wet down the window and frame with a special window cleaning solution for your Mississauga window cleaning home or business.
3) we use a specially designed window cleaning scraper to remove any paint or other material (this step is only if needed)
4) re wet the window
5) we squeegee the window off
6) wipe the sills
7) using a microfiber towel we gently touch up any remaining spots along the edge of your Mississauga window cleaning home or business.
And voila you have sparkling windows for your Mississauga home or business![/one_half] [one_half_last]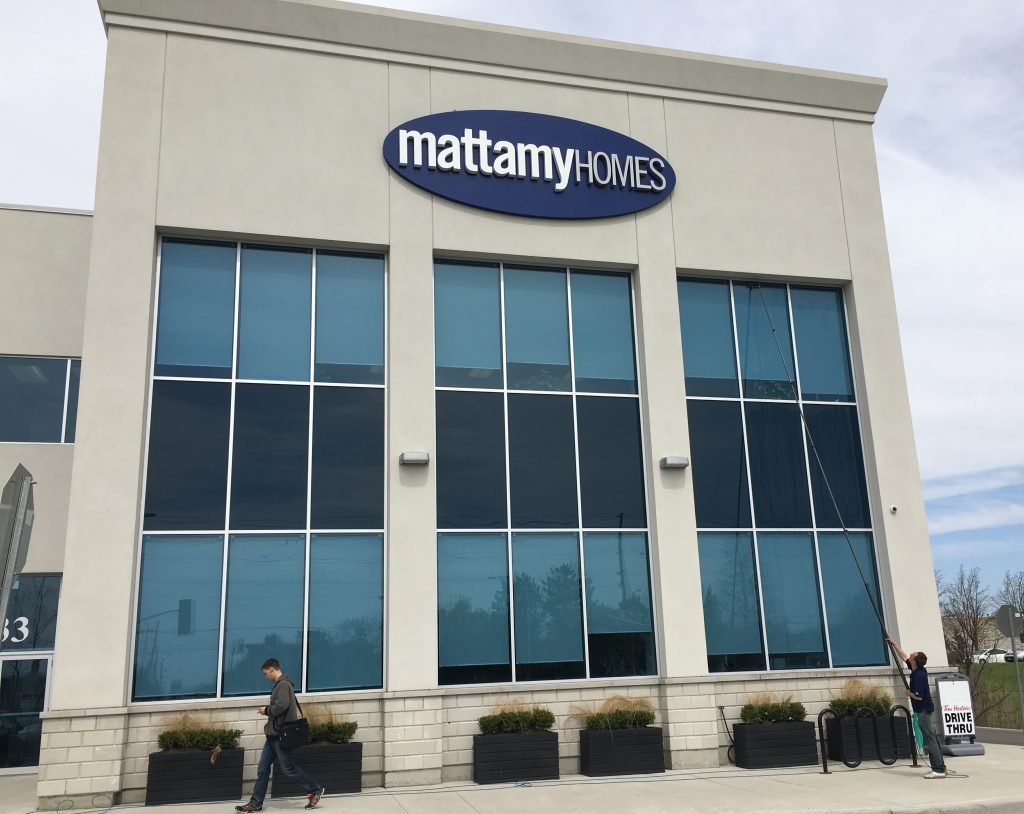 [/one_half_last]
[divider]
Mississauga Window Cleaning Guarantee
[one_half]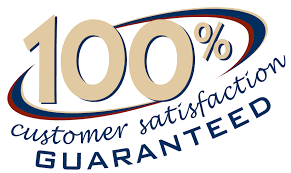 [/one_half] [one_half_last]
I give my window cleaning Mississauga Ontario customers an unbeatable "Iron Clad" Guarantee that if you don't "Instantly Feel" better after trying our window cleaning services, you won't have to pay one penny for your window cleaning service! Honestly, I'm not joking. I am so confident that you will be thrilled with our window cleaning services that I am offering residential and commercial customers the same "risk free" guarantee. In an effort to do our part for the environment, Mississauga Window Cleaning offers the most environmentally safe best window window cleaning services available today with the best window cleaners. Our customers also have the option of paperless estimates and invoices which cuts down on paper waste. In most cases, we can also give you a price without having to use fuel and personally visit the the job site. If you are located in the Mississauga Ontario metro area give us a call (905) 616-4788 or click "Get Started."
[/one_half_last]
[divider]
Pure Water Window Cleaning Mississauga
[one_third]
Water Fed Pole Systems have transformed the window cleaning industry. Pure water technology allows windows to be cleaned remarkably well by brushing off the dirt with a soft bristled brush and at the same time rinsing away the dirt with extremely pure water. Using this method, windows are left wet. Once dry you will see that the windows are spotless since all minerals and impurities have been removed from the water during the purification process.
Since window cleaning in Mississauga Ontario contains a wide variety of building designs. We may at times use the pure water window cleaning Mississauga method.
Using water fed poles is arguably much quicker than traditional methods, but the main advantage of using a water fed pole to access upper windows is its safety benefits. Water fed poles minimize the need for ladder use.
Another benefit worth mentioning is the privacy aspect. Cleaning upstairs windows from the ground using a water fed pole means that you don't need to be climbing up to the bedroom windows anymore.
[/one_third] [two_third_last][/two_third_last]
[clear]
Mississauga Window Cleaners you can trust!
[one_half]
[/one_half] [one_half_last]
You deserve clean windows for your Mississauga home or office!
What you don't deserve is late, rude, grumpy, slow, sloppy overprice gimmicky window cleaners. You're paying for much more than clean windows. You're exchanging your time, and homes privacy with a complete stranger. So sloppy results and an icky experience should not be part of the equation.
It all starts with you!
We guarantee to be the nicest window cleaners in Mississauga Ontario. This is our way of ensuring you have the most positive window cleaning experience possible. Chances are you tried to clean your own windows, or are looking for someone new to clean your windows, that's why you probably ended up here. That's fine. You want your windows cleaned and you want a professional job.
Well you've come to the right place. We are really good at cleaning windows in Mississauga .
We use the latest and safest cleaning methods to make your windows shine their best.
Our window cleaning Mississauga company's philosophy is that quality creates quantity, and not the other way around. We offer first class client care by building strong relationships, along with a few other hidden gems that you will have to see for your self. We pride our selves on making sure that there's no other service like us around. Sunrise Window Cleaning is all about exceeding expectations. We invite you to check our reviews.
[/one_half_last]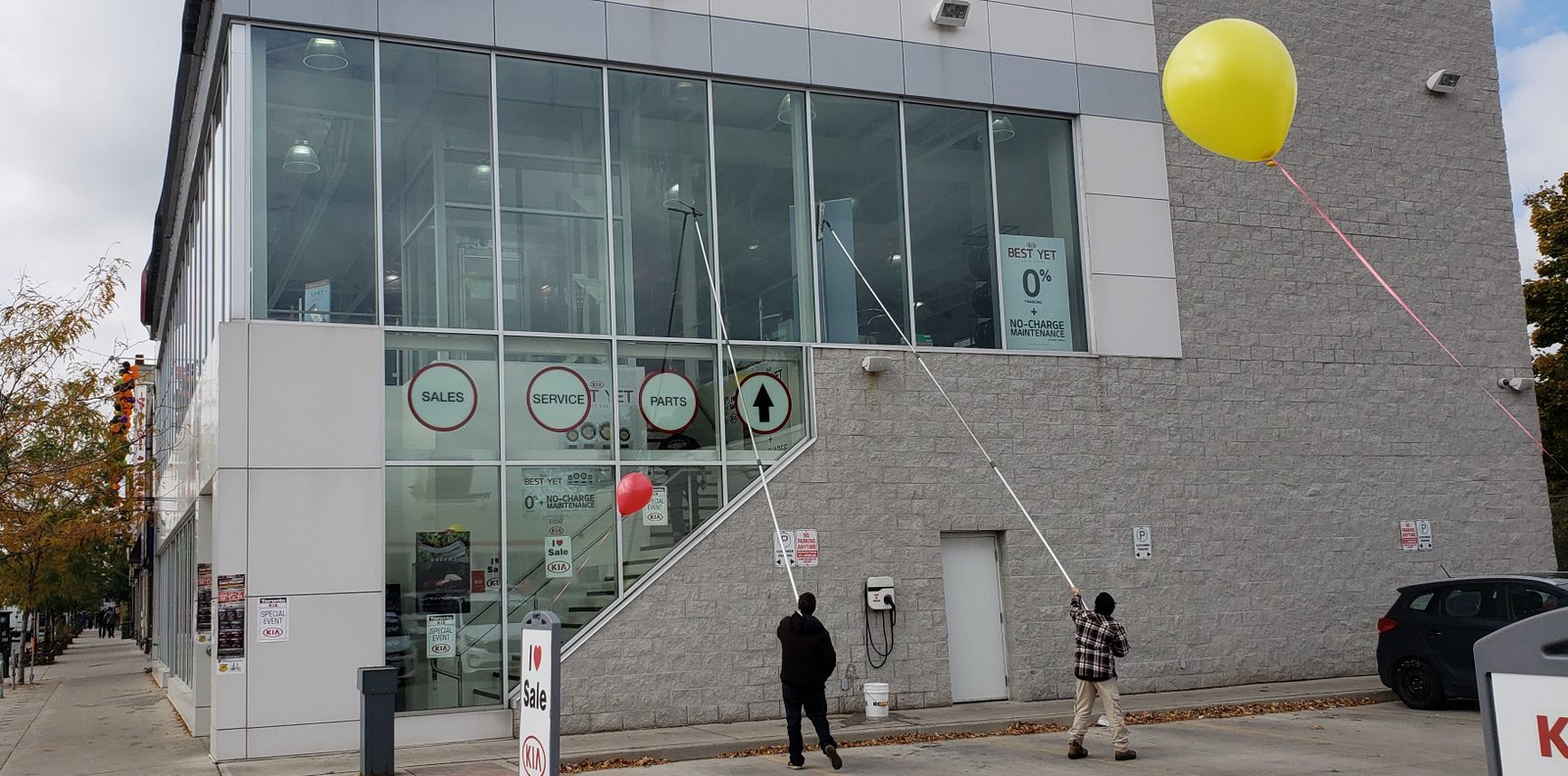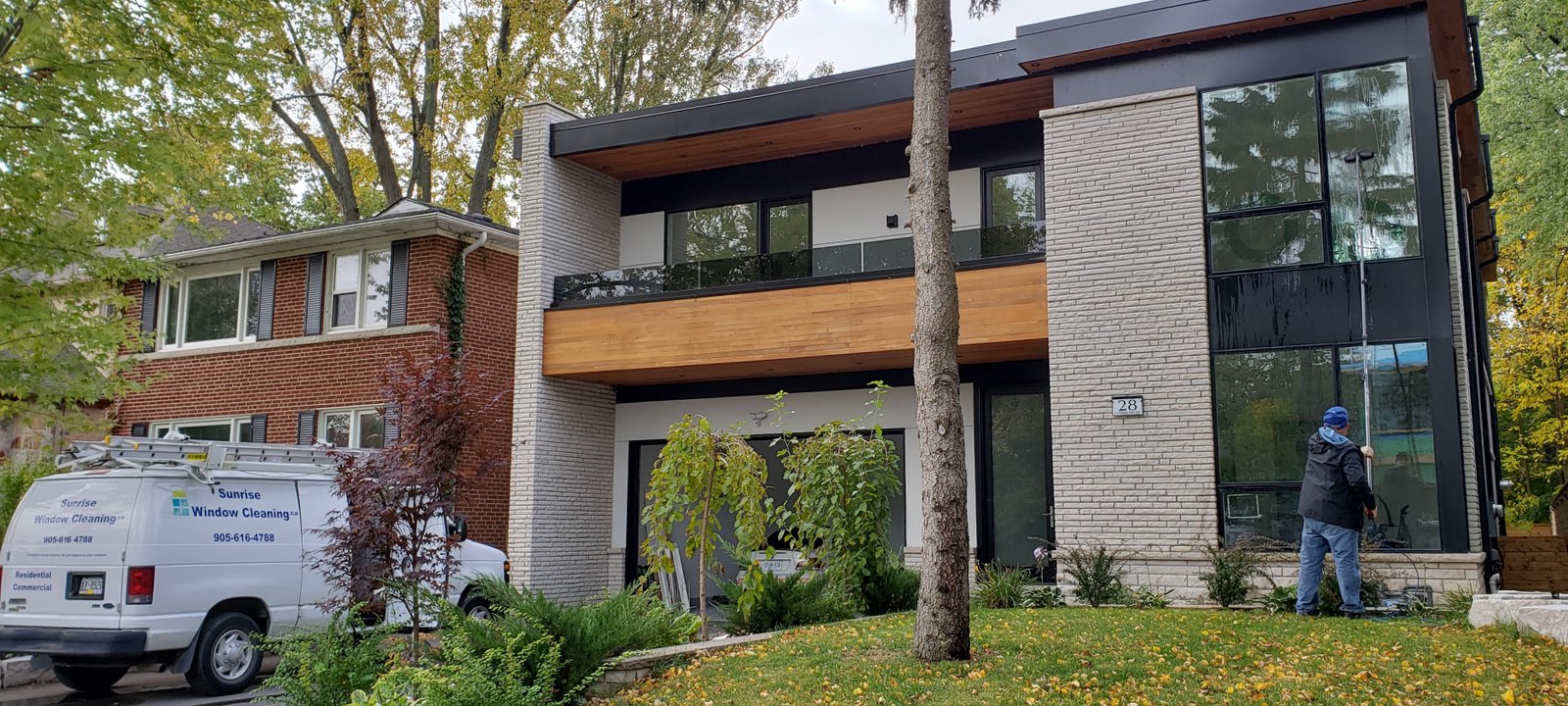 [divider_top]
[content_block bg_image="" max_bg_width="yes" bg_fixed="yes" bg_position="center top" bg_repeat="no-repeat" bg_size="auto" parallax_scroll="no" bg_color="#35b8f0″ content_padding="60px 0″ font_color="#ffffff" class=""][one_third]
Sunrise Window Cleaning
603 – 121 Allan Street
Oakville, Ontario L6J 3N3
905-616-4788
[/one_third] [one_third][udesign_recent_posts title="Latest from the Blog" category_id="" num_posts="3″ post_offset="0″ num_words_limit="23″ show_date_author="0″ show_more_link="0″ more_link_text="Read more" show_thumbs="1″ remove_thumb_frame="1″ thumb_frame_shadow="0″ default_thumb="1″ post_thumb_width="60″ post_thumb_height="60″][/one_third] [one_third_last]
[/one_third_last][/content_block]