Window Cleaning Oakville | 905-616-4788
[rev_slider slider1]
[smbtoolbar]
---
The Sunrise Window Cleaning Difference
Our goal is simple. We want to make your home or business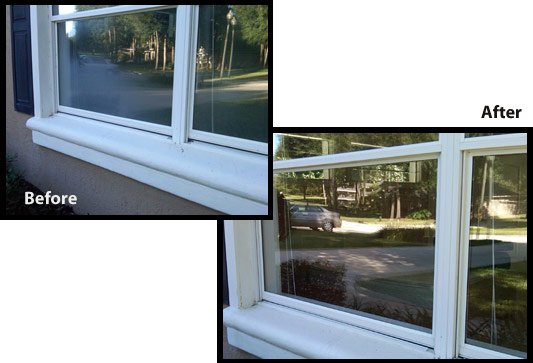 truly shine and make you happy. While other companies may rush through your home as fast as they can in order to make a profit, we do things differently. We take the time to get the job done right and treat your home with respect.
Great service may be a rarity but at Sunrise Window Cleaning we aim to be the best window cleaning Oakville and the surrounding areas. We appreciate important things such as professional and courteous service all with a personal touch. Don't delay, contact us to get your free no obligation estimate now.  Currently we specialize in low rise office buildings, storefronts, car dealerships, and high end residential.
---
Why you should choose Sunrise Window Cleaning
#1 Fully insured:
Sunrise Window cleaning is fully insured both with WSIB Coverage and 5 million liability insurance. We have never had to make a claim, but its peace of mind for you the home/business owner that we are properly covered. Feel free to request a copy of our insurance certificate or WSIB coverage.  We are extremely concerned about safety, and en-devour to ensure all employees are working safe.
#2 Pure Water Technology:
Sunrise window cleaning in Oakville, Mississauga, and Burlington uses the most up-to-date equipment for window cleaning and pressure washing. On most jobs we are able to clean the exterior windows of your home or office building with a pure water system. The system makes 99.9% pure water. Pure water makes an excellent cleaning agent and needs no additional soaps or chemicals to make your windows shine. Please check our pure water window cleaning page for more information.
#3 We stand by our Price:
At sunrise window cleaning we will give you a "ballpark" price over the phone.  Or you can look at the price guide on our website.  If you would like to book us that's fine, once we arrive at your home we will confirm the actual cost.  Unless some thing is very unusual we will stand by our quote.  For example if you have a sun room that we were unaware of.
#4 We stick with what we are good at.
We are proud to do a few things really well rather than offering too many services. Our specialties are window cleaning and power washing. We don't remove do garbage removal, remove mold, rake leaves, but rather we focus on window cleaning and pressure washing.
#5 Trained & Uniformed employees:
Our employees are trained to be friendly and safe.  We supply each employee with work shirts with a company logo on it, so you will know who is on your property. We also conduct weekly safety meeting on the use of ladders and other equipment.
#6 We answer the phone calls & keep appointments:
A common complaint is that nobody answers the phone and if they do, nobody shows up for the job.  It is true at time we may get overwhelmed by the phone ringing in the busy time, but we do try and return phone calls and emails.  Also if we do make an appointment we endeavor to keep it to the best of our ability.
#7 Green
Sunrise window cleaning Oakville, endeavors be as green as possible.  Pure water window cleaning is probably the greenest you can get, as nothing but water is used.  All of our soaps are bio-degradable and non-toxic.
#8 Window Cleaning guarantee:
Once the window cleaning is finished, we will ask you to inspect the job confirm you're 100% satisfied with the quality and cleanliness of your windows. If you find something that was missed or not cleaned well enough, simply notify our site supervisor and we will work to make you completely satisfied. We even have a rain guarantee.
#9 Award Winning Service:
Sunrise window cleaning provides in depth customer service to businesses and residential properties in Oakville, Mississauga, and Burlington, Milton, Hamilton and Etobicoke. Please read our reviews from some of our customers..
#10 Owner operated:
Hello, my name is Ashley Stevens owner of Sunrise Window Cleaning. If you decide to use Sunrise Window Cleaning you will remain a contact and loyal customer for years to come.  I personally live in Oakville, in the third line and Rebecca area.
We hope to earn your business through honesty and attention to detail. Please feel free to contact us for all your window cleaning needs.  To learn more please visit our About Us page, or our blog.
About Sunrise Window Cleaning
Sunrise Window Cleaning Oakville is a family owned and operated business that has been providing window cleaning services to both commercial and residential clientele in the Oakville, Mississauga, Burlington, Hamilton and Milton area since 1995.
In that time we have grown a solid reputation as an experienced, customer oriented business that focus' on efficient delivery of our services to our customers while maintaining the highest level of safety, dependability and the utmost in quality control.
We would like to thank all of our loyal customers which are the ones that helped us grow into a more professional and responsible company.

Window Cleaning Oakville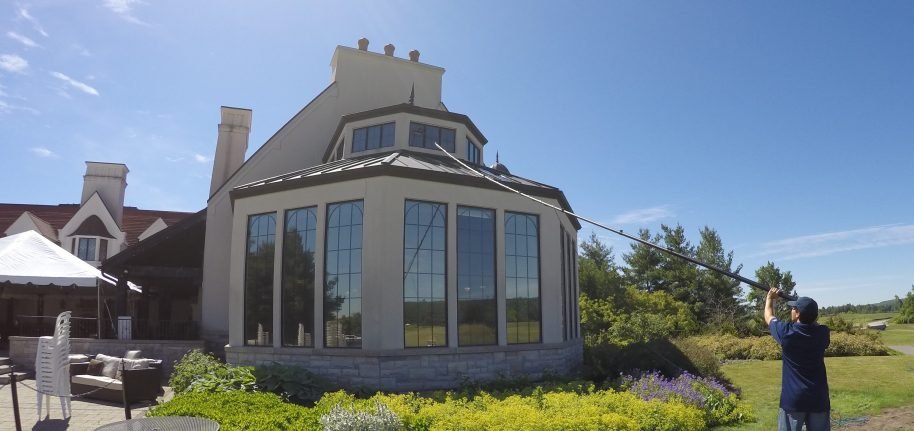 Window Washing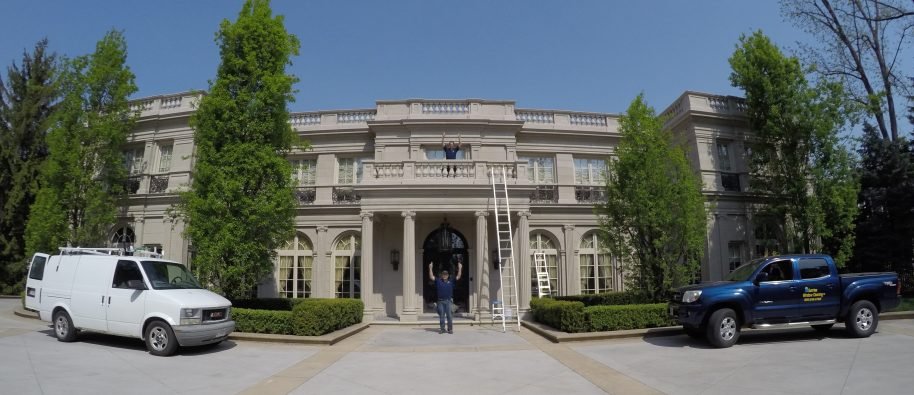 Oakville Window Cleaning